Docking Area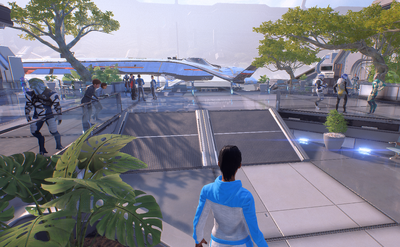 The Docking Area is a location in the Common Area on the Nexus station.
The following missions take place or are acquired in the Docking Area:

This area is called the "Docking Area" whenever you go in or out of the location. The Tram will list this location as "Docking Bay."
Despite what the tram station terminal says, the tram doesn't connect to the Docking Area but instead connects the Common Area. The Docking Area can be found in the Common Area.