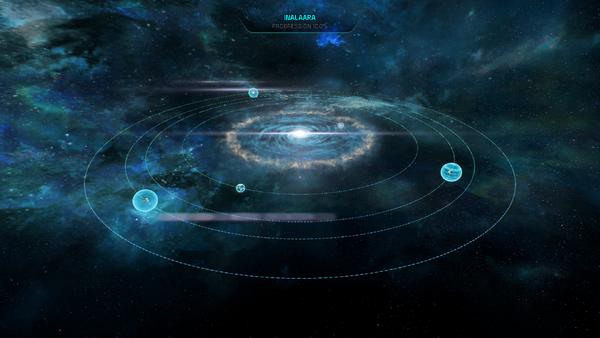 Inalaara is a star system located in the Heleus cluster.
Planets
[
]
Anomaly
[
]
An anomaly is detected in this system. Scanning reveals the Comet Jim Dandy.
Data
[
]
Nucleus: 6 km irregular
Coma Cloud: 55,000 km
Current Tail: 658,000 km
Analysis
[
]
An unusual combination of elements, but they hold together reasonably well. Potentially difficult for a novice to navigate.
Rewards
[
]