Jurassic World: Dominion Dominates Fandom Wikis - The Loop
Play Sound
| | |
| --- | --- |
| | This article is a stub. You can help Mass Effect: Andromeda Wiki by expanding it. |
This article is a stub. You can help Mass Effect: Andromeda Wiki by expanding it.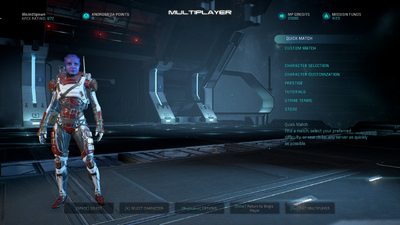 Mass Effect: Andromeda's Multiplayer mode allows players to choose from a variety of characters and team up to engage in real-time combat matches.
Overview
[
]
Multiplayer places players into a class-based, four-player co-op fire-team experience. It is a cooperative mode that encourages and rewards teamwork. Players can join together to survive escalating waves of enemies, complete a series of objectives, and extract from the battlefield.
At the completion of a match, all players will earn the same XP and Credits. XP earned increases character level and the matching bonus stat level. Credits can be used to purchase packs and items from the multiplayer store. With a wealth of unique character kits, there are always fresh and interesting builds to explore.
How to join multiplayer
[
]
Players can get to multiplayer directly from the game's main menu or from within the singleplayer campaign from the Game menu. Players can also jump to multiplayer from the strike team console in the Research Room of the Tempest or in the Militia Office on the Nexus. Selecting an APEX mission and choosing Play in Multiplayer loads the Custom Match screen for that mission.
See Multiplayer Match Strategy for some tips on playing matches.
Gameplay
[
]
Matches can be played with one to four members. The last character kit played will be the default one showing when entering multiplayer gameplay. There are a wide number of choices and customizations that can be made from the Main Menu.
Matches are played to:
Refer to each of the multiplayer main menu sections listed below for in-depth details on all of the available options and choices for multiplayer gameplay.
Tips
[
]
Begin with the tutorial mission to get a feel for the pacing of matches and to earn some helpful rewards.
Always check your Supplies before starting a mission. You never know when you'll need an extra Revive Pack or a Cobra RPG.
Use cover. It's fast, easy to get to, and it'll save you from taking too much damage.
Play as a team. Stick together, support each other, and, if you play with an active microphone, communicate.
If you don't want to have random players join a lobby you created, make the match Private when you create the lobby. Unless you invite other players to your lobby, you will be the only player in the match.
There is also a large selection of on-screen tips for multiplayer that appear during loading screens. See Multiplayer Loading Screens.
Multiplayer Main Menu
[
]
Once in multiplayer mode, there are several menu options:
Find a match, select your preferred difficulty, or search for any server as quickly as possible.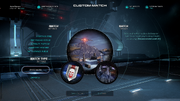 Create your own lobby and invite some friends, or search for a match with specific settings.
Choose a multiplayer class character kit from a variety of options, including different species and profiles.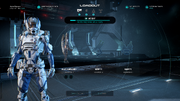 Manage your character's loadout, skills, consumables, and visual customization.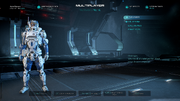 Check out your collections, challenges, leaderboards, and bonus stats.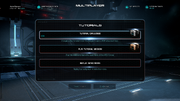 Access tutorial information about multiplayer features.
Develop your Strike Teams by sending them on missions, then tracking their progress.
Visit the Pack Store and Item Store (with new items weekly), or open any free reward packs you've received.
Notes
[
]
Multiplayer requires an active network connection for gameplay. If at anytime this connection is lost, an onscreen display will happen alerting the player to this loss of connection.
Achievements and trophies
[
]
The following achievements and trophies can be earned for multiplayer: