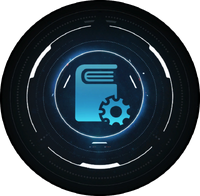 Special Items are resources that cover a number of objects, including model ships, items crafted for missions, recovered relics, fight tickets, mission-related item blueprints, Remnant Decryption Keys, and other mission-related items.
Inventory Icons
[
]
Special items use icons like other inventory items.
Model Ships
[
]
Model ships are souvenirs of accomplishments. These finely crafted scale models become available for purchase or collection after particular missions, or are automatically awarded. They appear on display in the Pathfinder's Quarters on the Tempest upon acquisition. Only purchased models will appear in Ryder's Inventory.
List of Models
[
]
Angaran Artifacts
[
]
These items are related to Recovering the Past and Forgotten History. They are present in Ryder's inventory after being collected until being delivered to Avela Kjar.
Fight Tickets
[
]
Team fight tickets are purchased from the team managers at the Fighting Pit in New Tuchanka; winning tickets are appear in inventory if Ryder's choice wins and can be exchanged for credits. They do not appear under Special Items, only in All Items view.
Icon
Name
Description
Base Cost
Blue Ticket
-- Blue to Win --
Krogan fighting pit ticket
10
Red Ticket
-- Red to Win --
Krogan fighting pit ticket
10
Winning Ticket
Krogan fighting pit winning ticket
Return to a merchant to collect credits
—
Developed for Missions
[
]
These items are developed from special item blueprints for specific missions. Some stay in Ryder's inventory even beyond the end of the related mission.
Other Items
[
]
| Icon | Name | Description | Base Cost | Required for |
| --- | --- | --- | --- | --- |
| | Akantha | A popular brand of asari liquor renowned for its warm, smoky flavor and sweet aftertaste. | 10 | Movie Night: Raise a Glass |
| | Angaran Antibiotics | Advanced antimicrobial drugs to treat bacterial infections in angaran patients. | 450 | Task: Outpost Supplies on Kadara |
| | Angaran Resistance Supplies | A collection of weapons, ammunition, and rations intended for the Angaran Resistance. | — | Trading Favors |
| | Ionic Water Filters | A device to modify alkaline levels in ground water and make it potable for Milky Way species. | 350 | Task: Outpost Supplies on Elaaden |
| | Last of the Legion | A special edition OSD of "Last of the Legion," critically panned upon its release but popular on turian military bases. | 10 | Movie Night: The Final Piece |
| | Quilloa Seeds | Enough seeds to produce a large crop of fruit-bearing quilloa plants. | 250 | Task: Outpost Supplies on Eos |
| | Remnant Decryption Key1 | Remnant decryption keys can be used to bypass any glyph-locked Remnant console. Unfortunately, the key is always destroyed in the process. | 480 | — |
| | Scourge Data Capsule | ANALYSIS: A data capsule of targeted Scourge trajectory data, collected to aid in modifying Khi Tasira exploration and navigation systems in service of location Meridian. | — | Meridian: The Way Home |
| | Snacks | A large bag of popcorn and a container of graxen, popular snacks from the Milky Way. | 10 | Movie Night: Better Snacks |
| | Solar Amplifiers | Highly optimized solar energy collection and storage technology. | 550 | Task: Outpost Supplies on Voeld |
| | Tavarv Plant | A nutritious plant which, properly dried and prepared, is given to angaran children as a snack. | 10 | Movie Night: Snacks |
| | Vid Components | Angaran electrodermal transmission components. With work, they would be compatible with the Tempest's vid systems. | 10 | Movie Night: The Right Setup |
| | Vorn's Flower for Kesh | Vorn asked you to give Kesh a flower that he's named after her. | — | Task: A Flower for Kesh |
| | Zorai's Heirloom | Once belonging to the champion called Zorai, this gauntlet appears designed to fit an angaran hand. An intricate web of circuitry and silvery contacts run over its interior and exterior surfaces. | — | A Dying Planet |
Notes
[
]
1 Remnant Decryption Keys have an inventory limit of nine keys. Attempting to pick up a tenth key will result in an Inventory Full screen.
When starting a New Game +, certain special items carry over to the next playthrough while others are reset. Refer here for a detailed list.
See also
[
]